We are hereee! We have made it. And it is so wonderful to be with my family and not be on the road. Dad and I have just been taking it easy-- hanging out with my aunt and uncle and enjoying having company, conversation, real beds, homemade food, dogs to play with, places to walk and a backyard to lounge in. Everything is just sooo great. The Rockies ushered us in:
Closer!
We got here just in time to see my little cousin, too, which was something I really wanted to do-- he graduated from high school and then that evening jet setted off to play in a music festival. So I was really happy to have caught him. Way to go, Daniel!! You are going to looove college :) he let me take one cap picture, yay!
Today we met up with a good family friend who is out here for school and had delicious gyros for lunch and then got a tour of her university! It is a gorgeous day!
I really wanted to just lay down on her soccer field... It was so green and soft looking, and the breeze was just right...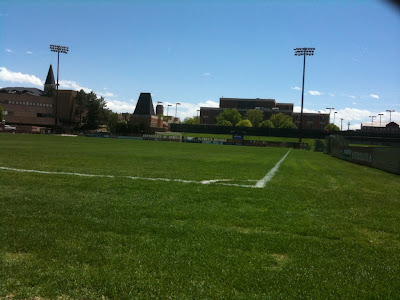 Today is also my birthday! I am 25!! 25. 25. Do I feel 25? I must, because I am! But I'm not so sure. Thank you everyone who has called (and sang!) and written, I love you all! You are making my day awesome. Oxo
A little while ago I had a great conversation with a couple friends about what their parents were doing at 25 and what they want to be doing at 25. It was so liberating and exciting, because everyone had done something different and wonderful! So my question-- what were YOU doing at 25? Or what do you want to be doing? Please tell!!
Here is little me, during a long roadtrip with my mom, dad and cousin along the coast: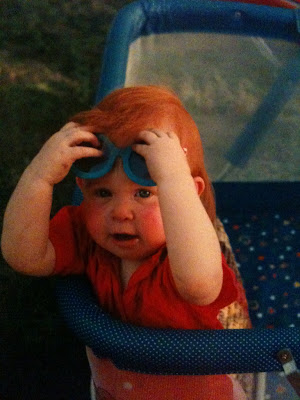 And me right this very second, in the perfect-colored sun hat my aunt gave me this morning!
Happy day!!!!
- Posted using BlogPress from my iPhone